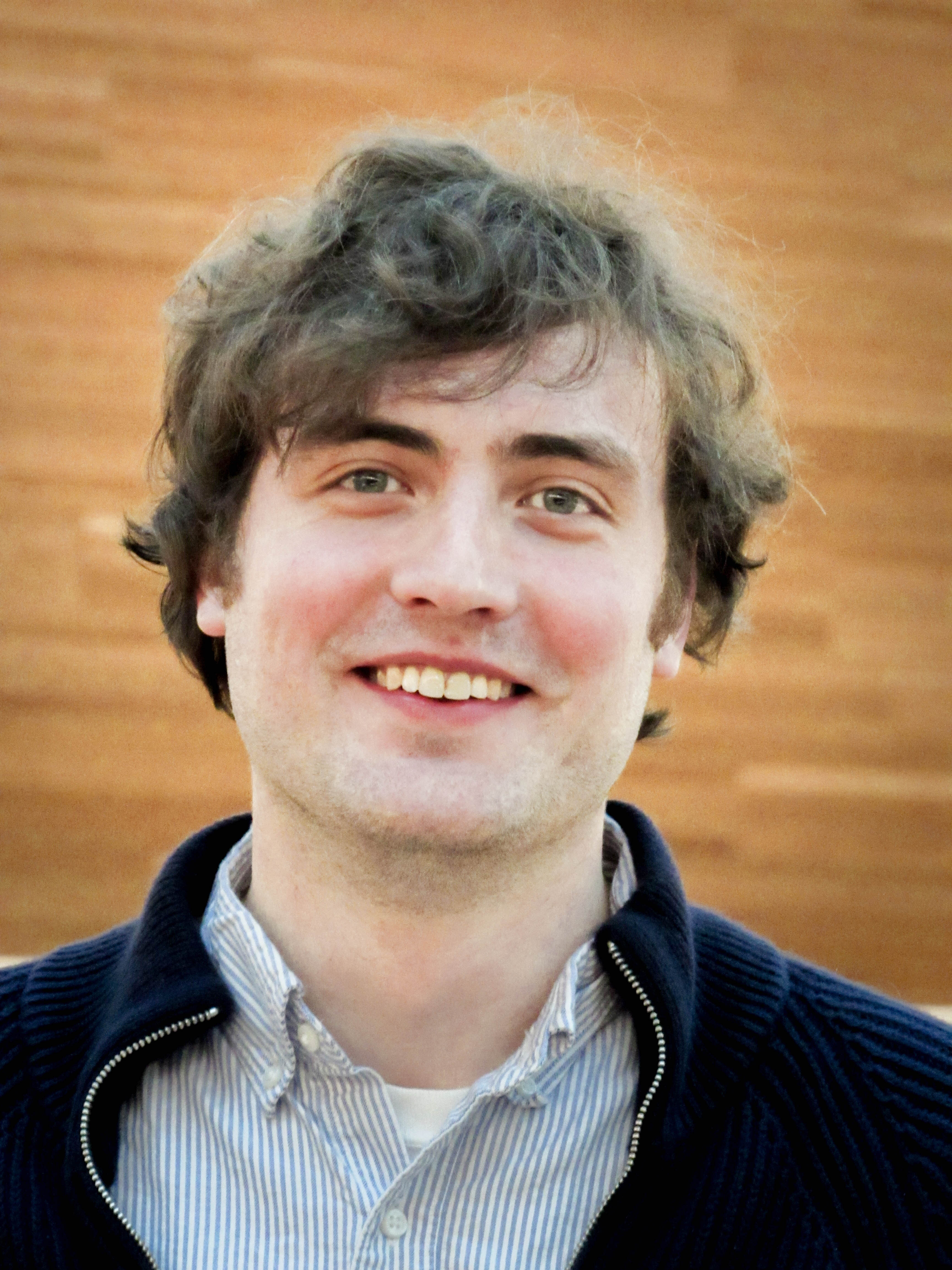 I'm a third-year PhD student in Computer Science at the University of Washington, where I am advised by Tom Anderson, Mike Ernst, and Zach Tatlock. My research interests are (sometimes inconveniently) broad, but generally lie in the areas of systems, networks, and programming languages. My other interests include philosophy, science fiction, astronomy, and baseball (specifically the Cleveland Indians). Before coming to UW, I worked at GameChanger, a pretty cool company in Manhattan. I graduated from Swarthmore College in 2011. More information of this type can be found on my CV.
My work at UW has been very generously supported by a Faithful Steward Fellowship and an NSF Graduate Research Fellowship.
I'm always interested in meeting with motivated undergrads who think my work sounds cool and want to get involved. More generally, I'm happy to hear from anyone with questions about my research. To make it easier to arrange meetings, here's my calendar.
Advising
I've worked with some awesome undergrads at UW:
Publications
Conferences
Doug Woos, James R. Wilcox, Steve Anton, Zachary Tatlock, Michael D. Ernst, and Thomas Anderson. Planning for Change in a Formal Verification of the Raft Consensus Protocol. CPP 2016, St. Petersburg, FL, January 2016.
James R. Wilcox, Doug Woos, Pavel Panchekha, Zachary Tatlock, Xi Wang, Michael D. Ernst, and Thomas Anderson. Verdi: A Framework for Implementing and Verifying Distributed Systems. PLDI 2015, Portland, OR, June 2015.
Simon Peter, Jialin Li, Irene Zhang, Dan R. K. Ports, Doug Woos, Arvind Krishnamurthy, Thomas Anderson, and Timothy Roscoe. Arrakis: The Operating System is the Control Plane. OSDI 2014, Broomfield, CO, October 2014.
Simon Peter, Umar Javed, Qiao Zhang, Doug Woos, Arvind Krishnamurthy, and Thomas Anderson. One Tunnel is Enough. ACM SIGCOMM 2014, Chicago, IL, August 2014.
Tia Newhall and Douglas Woos. Incorporating Network RAM and Flash into Fast Backing Store for Clusters. IEEE CLUSTER 2011, Austin, TX, September 2011.
Workshops
Simon Peter, Jialin Li, Doug Woos, Irene Zhang, Dan R. K. Ports, Thomas Anderson, Arvind Krishnamurthy, and Mark Zbikowski. Towards High-Performance Application-Level Storage Management. USENIX HotStorage 2014, Philadelphia, PA, June 2014.
After publishing my first paper, I decided to publish under the name "Doug" rather than "Douglas"—no one calls me Douglas in real life, so it seemed silly to stand on ceremony when publishing. Hopefully this does not lead to confusion; there is only one CS researcher named Doug(las) Woos, and I am him.